Membership
How does it work?
You start by providing information about yourself or your business including:
Locations
Services
Contact details
This information is used to automatically build an online profile. An online profile at Music Teachers Online is like a professional website, with some great advantages:
It's simple to setup and maintain
It's specifically designed for the needs of music teachers
You get your own web address.
eg:

www.musicteacher.com.au/ludwig-van-beethoven/
Your details will also appear in our directory!
---
Free Membership
Basic membership is free. This includes a standard profile and simple listings within the directory.
---
Membership Pro - $120 / year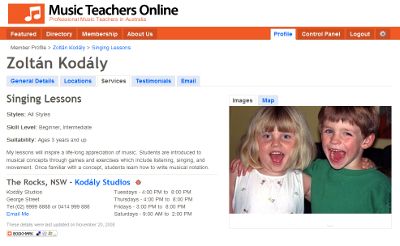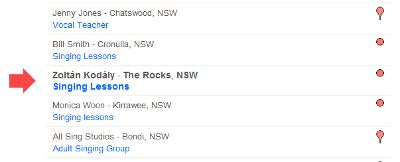 Membership Pro gives you a professional presence on Music Teachers Online. Your premium profile page will be upgraded to include:
An image gallery
A dedicated testimonials page
No Advertisements
Your services will appear bold in the directory listings, standing out from other free listings.
The homepage of the website features a random Membership Pro subscriber each time the page is displayed. You will also appear on the Featured Members page.
---
Directory Pro - $80 / listing / year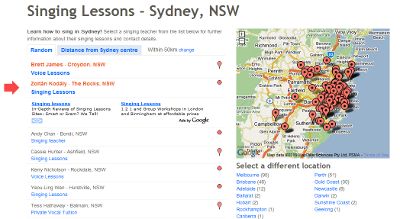 A Directory Pro listing is displayed bold and appears before all free listings in the featured section of the directory. This is a great way to attract attention to a particular service you offer.
Read below for how to make your Directory Pro listings stand out even more...
---
Directory Pro listings & Membership Pro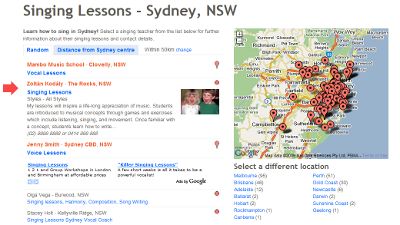 Membership Pro subscribers get a better deal! If you subscribe to Membership Pro, your Directory Pro listings will also include:
A thumbnail image
A descriptive summary
Your contact details
---
Why pay to be on the internet?
Every year more Australians are using the internet to research products and services. People who arrive at Music Teachers Online are specifically searching for what you offer.
Many months were spent developing this website specifically for the needs of Australian music teachers. The site was also designed to be easy to use and Google-friendly. With more than 15,000 visitors now visiting the website every month and 9998 members represented, it's a great opportunity to stand out from the crowd.
---
Payment Options
We accept online payments by PayPal, Visa and Mastercard. We also accept Direct Deposit.

Credit card payments are processed through the PayPal service. A PayPal account is not required. Ordered items should be available immediately after succesful payment using the PayPal service.
We are unable to process credit card payments over the phone. Bank transfer payments may take several days to process.